In order to optimize the advantages of both working styles while avoiding their drawbacks, hybrid working combines office-based and remote work.
One of the key factors for success in your hybrid working implementation is inclusivity. To address this, organizations should invite regular input from employees in the form of employee hybrid working surveys.  This will help to inform your work-from-anywhere strategy.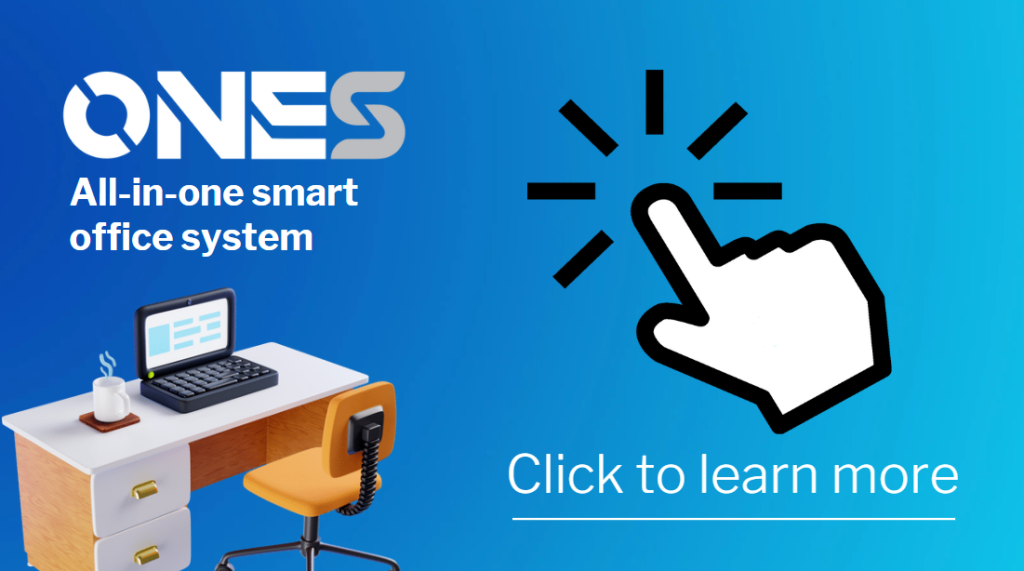 Why using surveys can help your hybrid working implementation?
Employee surveys have many vital uses. Employees can provide anonymous feedback, allowing disgruntled or unmotivated team members to voice their true feelings. Surveys are a real indicator of your team's feelings about your new policies since they act as a forum for open dialogue.
The responses from employee engagement surveys provide you with the information you need to address problems you might not even be aware of, promoting a positive work environment.
Finding data from throughout your workforce allows you to pinpoint issues that are both systemic to your company and unique to individual jobs, teams, or management groups.
Last but not least, simply doing employee surveys shows that you are really concerned about their welfare. Simply posing questions and giving workers an opportunity to speak up might encourage more positive actions and raise engagement.
(Learn more: How to define your hybrid working model?)
You may ask the following queries as part of your hybrid working employee survey:
General question
These questions mainly refer to the employees' feelings about hybrid working and the sufficiency of working tools.
What ratio of office work to remote work do you think is ideal?
Do you possess every digital instrument necessary to carry out your duties wherever you are? (such as Microsoft Word, Teams, or the Internet) What additional digital tools do you think you need?
Do you have all you need physically to do your work wherever you are? What additional physical tools do you think you need?
Are you satisfied with the number of meetings you now attend, whether they are audio, video, or in person?
What modifications to our hybrid working arrangements do you believe we should make?
Remote working
In spite of having worked from home for more than a year, 42% of employees report having insufficient office supplies at home, according to a survey by Microsoft.
One in ten people lack sufficient internet access to carry out their jobs. And more than 46% claim that their company doesn't cover their travel expenditures for remote work.
So what are employees' opinions on how your company handles remote work?
Do you have enough access to the things I need to succeed at work when working remotely?
Do you able to be just as productive while working remotely when compared to your usual work location?
Has your productivity suffered as a result of remote work?
If you were to stay in a Remote Work environment, what would you need to improve your experience?
Communication
The importance and significance of communication is the most remarkable lesson that have emerged from the last 2 years.
People have remained connected, engaged, and productive because to transparency and frequency. And when your company transforms into a new hybrid version of itself, it will be just as important.
Can you interact with your management successfully in a remote work environment?
How has the organization responded to COVID-19 improved your experience as an employee?
What queries concerning COVID-19 and/or its implications for our company would you want to have addressed?
How can our organization operate even more effectively going future as a result of the lessons we've learned from our virtual work environment?
Do you feel disconnected from the rest of the company?
What is an example of a recent time you felt disconnected from the team or specific peers? What impact did that have?
Office working
Apple Inc. previously would like to enforce their employees to back to office, hile many technology companies have offered some employees the option to work from home permanently.
However it became a big fail as many of people are already used to working from home and don't want to go back to the days when they spent a lot of time in traffic, preferring to find a new company where they can work from home permanently.
The main question that the organization needs answered right now is how motivated individuals are to go back to work. You'll have a better idea after answering the following questions.
(Learn more: Apple introduce hybrid work model for its employees in September)
Do you anticipate visiting my workplace again?
Would you feel at ease returning to the office, the production facility, or the client site?
How do you prefer to collaborate with others as a team?
a. I prefer working every day at an office.
b. I favor a hybrid design (some days in office, some days remote)
c. I prefer to be completely unplugged.
d. I have to remain detached and remote, and I already am.
Is there a reason you won't be able to go back to your actual place of employment if required to do so?
Flexibility
One of the major improvements from hybrid working is flexibility.
A flexible hybrid workplace structure enables scheduling flexibility. It enables people to work at their most efficient times, whether that is early in the morning, late at night, or a combination of the two.
The kind of information needed to inform space and scheduling decisions will be revealed by asking the following questions regarding personal flexibility and preferences.
(Learn more: How does Citi Singapore define its new work models globally to improve flexibility? )
You are open to compromise on the following:
a. Arrive sooner
b. Arrive later
c. Have a late lunch.
d. Spend some of the week working from home.
e. Occasional remote work from home
You would prefer to come into the office:

a. Once every month
b. Twice every month
c. 1 day every week
d. 2 days per week
e. 3 days each week
f. 4 days each week
g. every day of the week
h. On sometimes, as I like to work entirely from home.

When would be the best time for you to work from the office?
a. 9:00 AM – 6:00 PM
b. Only in the morning
c. Only in the afternoon
d. Variable and flexible hours
e. I prefer working from home entirely.
Safety
Safety is the important issue that easily be ignored when implmentating hybrid working. Also, work arrangements that take place in an office won't be appealing to everyone.
You can plan and explain projects more effectively if you are aware of where the worries are, if any, and how many individuals are hesitant in some way.
How comfortable do you feel riding public transportation if it's necessary for your commute?
Are you aware of what is required of me to keep the workplace safe and hygienic?
How do these safety precautions individually impact your confidence in going back to work?
How comfortable are you with traveling if your job necessitates it?
It's time to move ahead toward your hybrid workspace model
The problem of hybrid work is particularly distinctive. You have to be aware of how each member of your team is impacted by others, but you can't always see everyone, which is kind of the worst of both worlds. Additionally, any strategies that were successful in the office or for remote team members could not be effective for the opposing party.
Pay close attention to the areas we've highlighted in this piece to ensure that everyone—regardless of location—feels included, valued, and inspired to do their duties. Finding the best hybrid model between office-based and remote team strategies will provide some difficulties for you to overcome.
ONES provides both on-premises and cloud options for an organization to choose from in order to fit their cases. Organizations can install the system into their private server, or they can enjoy our cloud service without any installation.
Contact us: hello@ones.software, or visit ONES Software official website for more information: https://ones.software/sg/.