Visitor privacy is a controversial issue, and the needs of property management, businesses, and visitors should be balanced.
A visitor management system (VMS) simplifies the visitor registration process, protects visitor privacy, and is easy to use, leaving a positive impression on potential guests.
The conflict between security and privacy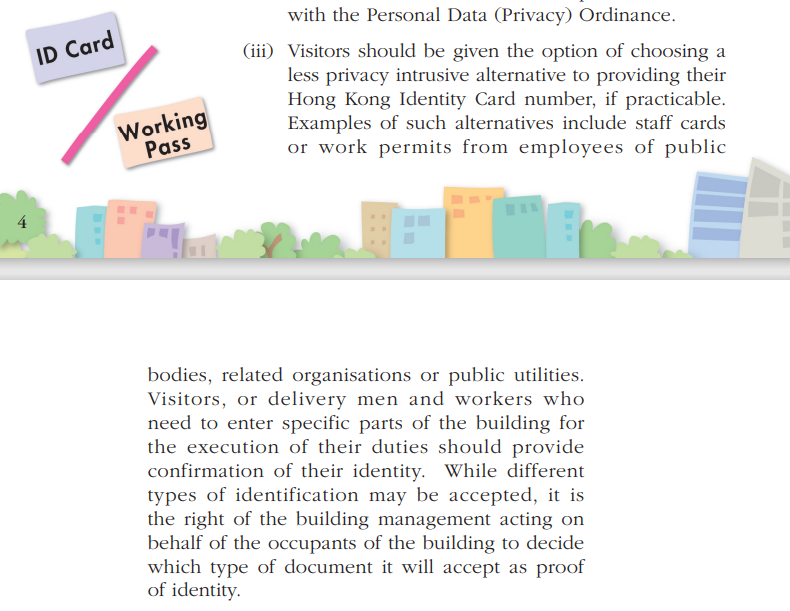 According to the latest report of the Office of the Privacy Commissioner for Personal Data in Hong Kong, more than 700 complaints were received in the past five years regarding property management.
The reason for this is that employees of companies require visitors to show their ID cards for registration and even fill out a bunch of registration documents.
This often leads to improper collection, retention, and use of personal data of property owners and visitors, in violation of The Personal Data (Privacy) Ordinance.
Nowadays, the impact of the complaint mechanism is very great, and if it is not handled properly, the incident will be posted on the Internet and subjected to public scrutiny, which can damage the reputation of the company and even affect its performance and stock price.
Therefore, the visitor registration process should not be ignored. However, it is not an easy task to deal with the problem.
The trilemma of 3 parties' needs
The security of office buildings is often conflicting, considering the interests of several parties:
1. To protect the security of the building, the property management company will establish policies such as multiple registration procedures to help record visitor records for future reference.
2. Visitors want easy and fast visitor registration, and to ensure personal privacy with as few restrictions as possible for their access to the various venues.
3. Office or building owners want security companies to improve the quality of efficient security while providing friendly visitor service to their guests.
Therefore, it is difficult to balance the needs of different parties without the help of tools. For example, a complicated check-in process can improve security, but guests are likely to be unhappy with the complexities of the visitor process, or guests must wait for a long time.
However, if there is a lack of strict security procedures, the security guard company will be blamed for security problems such as theft. Therefore, security guards will do more of the security procedures under pressure. As in the case of the first article, visitors will feel inconvenienced or even offended.
More importantly, there is the issue of trust. Once visitors' personal information is recorded, without proper data management, there is a risk of disclosure and leakage, and if the data is used maliciously by a third party, the company may face legal action. Therefore, visitor security is very important.
How to properly handle security issues
After understanding the needs of these three parties, we will try to analyze the reasons behind and find out the common points of the three parties, and then prescribe the right remedy.
1. Security guards set up multiple registration procedures to record guest information for future reference.
2. Some visitors need to register quickly because they might be delivery people and have a tight delivery schedule, so the long registration time hinders the work of delivery and receipt, which is a loss to both parties.
3. Property owners want to maintain the quality of service, protect the safety of customers and at the same time, give a positive image to attract more new customers to cooperate with them.
In summary, the answer is to need a simple procedure, easy-to-access records, and an easy-to-manage system, that balances the needs of all parties.
The Smart Registration Method — Visitor Management System
Many buildings have adopted the visitor management system because it is easy to operate, convenient to manage, and solves the disadvantages brought by the traditional registration method:
1. Lack of clarity of information:
Some offices need the guests to fill in their names by themselves, but it is difficult to ensure that the information is correct, and then the role of registration is often virtually useless.
2. Insufficient accuracy:
If the office receptionist fills out the form, there is still a chance of human error, such as filling in the wrong name.
3. Insufficient privacy:
Sometimes the visitors are required to speak out or write down their personal information, which may lead to leakage of personal information.
4. Conservative impression:
Lobby services represent the impression of the company to a certain extent; the traditional registration gives people a conservative feeling and it is difficult to attract new customers. Imagine what people think of you if you still use an old-style mobile phone. The same situation is for the office.
5. Data processing is complicated:
Customer data needs to be kept for a period, which means it takes up space to store. Moreover, when the data needs to be destroyed, special handling is required to ensure that the data will not be leaked, which often results in additional expenses.
Why don't make an appointment with a traditional document software such as Excel?
You may wonder why you need to spend resources on a visitor management system when a simple appointment can be made using traditional clerical software.
The reason is that there are still a lot of things that can't be handled properly if you only use this software to make appointments.
For example, visitors may have to call for confirmation information, including the date and time of their visit, before arriving at your office to meet with management; and upon arrival, they still need to register their information.
Compared to the traditional approach, the process is only to be electronic and just made easier to operate on a physical basis, it has not made the registration further simplified.
Your first-choice visitor management system – ONES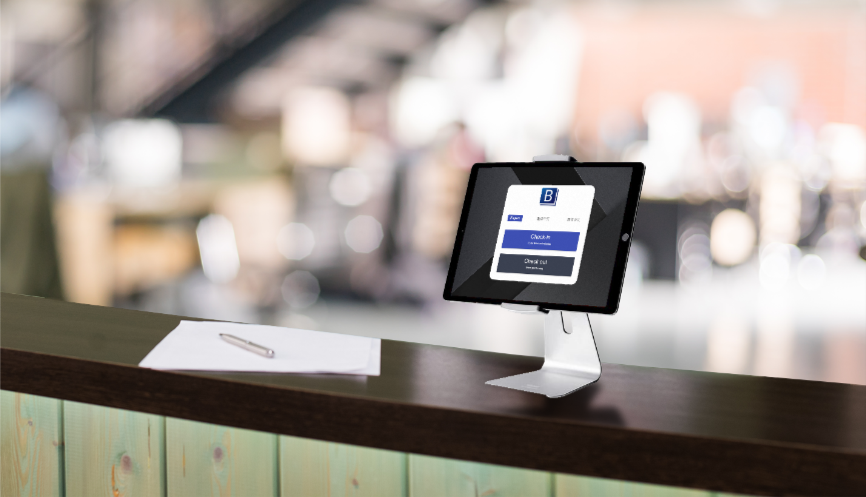 The visitor management system can solve all the above-mentioned problems by providing a streamlined visitor experience and simplifying the registration process.
The visitor management system provides the basic information needed to set up an appointment, including date, time, and location, also can send a survey to ask about the needs of visitors, and provides a pre-registration service.
When visitors arrive at the front desk, they only confirm some of their information and complete the registration process with one button. Then receive their mobile pass and follow the floor plan to their destination very easily. The entire process is self-service, and no one needs to follow the guest for help, avoiding the previous situation where lobby service required staff.
The visitor management system can also accurately record guest information, such as time of attendance, purpose, and special notes. There is no need to take up space for data storage and the system ensures data security, so there is no need to worry about improper disposal of large amounts of personal data.
If you have regular visitors, such as partners, the system will automatically fill in the relevant records when they come. The smart office system can give a good impression to your good partners.
Contact us: hello@ones.software, or visit ONEs Software official website for more information: https://ones.software/.