As this pandemic forces people to consider work-life balance, many companies are implementing hybrid work to meet the desires of their employees.
Carol Colbert, Director of Global Workplace Strategy and Innovation at The Coca-Cola Company, hired a space design professional to collaborate on the redesign of The Coca-Cola Company's Singapore headquarters.
Coca-Cola's new hybrid workplace
Coca-Cola provided employees with some communal areas to relax and connect with colleagues, which means the new workplace incorporates the communication culture of Singapore.
Another important part is that the redesigned office has a more casual and open work area where there is a corridor with a view of the sea, allowing employees to work in a comfortable and beautiful work environment.
Colbert and space design professional Anoma Baste also equipped the space with some open seating arrangements and bike desks facing toward the water, so employees can exercise while working, helping to reduce work stress.
Moreover, Baste says the space was designed to allow employees to "take some time to sit quietly and meditate, [and] do some quiet work." The result is they have found it to be a very popular workplace for employees because the quiet workspace helps staff to relax and contributes to the quality and productivity of their work.
What else is Coca-Cola focused on?
Colbert and baste worked on redesigning and transforming Coca-Cola's Singapore location to enable hybrid working. The redesigned office features fewer fixed elements and walls, plus provides mobile equipment, such as hot desks, to support employees to work flexibly.
Additionally, Coca-Cola "relies heavily on Microsoft Teams" and is working on "pop-up technology". The aim is they want to offer some multi-functional communication tools and technology for employees, allowing them to communicate and collaborate with various colleagues and support remote colleagues back in the office work seamlessly.
Reason for Coca-Cola implementing hybrid work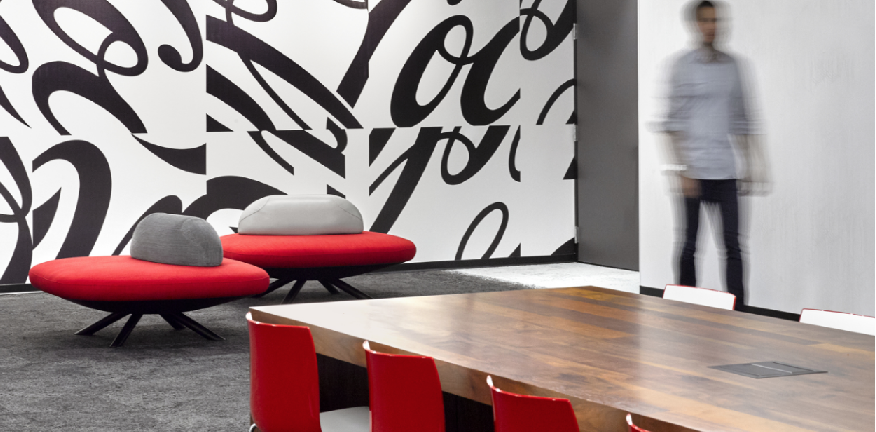 Coca-Cola's workplace rights policy is comprised of provisions outlined in international human rights standards, such as the Universal Declaration of Human Rights, Coca-Cola states its mission in developing the policy, stating "We value our relationship with our employees."
They are committed to creating an open and inclusive workplace based on recognized workplace human rights, where all employees are valued and motivated to be their best selves.
As a result, they have decided to give employees flexibility in their work by implementing flexible work and allowing them to arrange their own personalized work schedules by themselves. Also, Coca-cola believed that these approaches can help them to retain talent.
What setup can support a hybrid office?
A hybrid office should use a functional office management system, which helps Singapore employees use office resources efficiently, such as rooms, desks, and office equipment, and support them to have remote work and virtual meetings with their colleagues in the office.
ONES is one of the famous all-in-one smart office systems that can help you to easily implement hybrid working at ease. Coca-Cola Hong Kong has already implemented ONES in their office which can easily help them to perform virtual meetings, desk hoteling, and digital office management with our Room Booking, Desk Booking, and Visitor Management features.
Contact us: hello@ones.software, or visit ONES Software official website for more information: https://ones.software/.