Employee productivity is a key factor in a company's working efficiency.
Hybrid working is the perfect environment to provide a flexible workplace for people.
What is employee productivity?
Employee productivity is an indicator used to assess the value produced by an employee in a period.
As all the company's business strategies or investments are enforced by your employees, the quality of employee productivity directly affects your company's working efficiency. If you can improve employee productivity, it can also make your company perform well. 
The classic measure of employees productivity is a simple equation:
Productivity = output (the volume you create) ÷ input (labour hours and resources)
However, many factors can affect employee productivity, such as the work environment and working method.
According to a survey of 1,601 North American workers, it shows that employee productivity increases significantly when employees are satisfied with their work environment.
Another annual survey made by FlexJobs shows that 80% of employees prefer to work more flexibly, which will also increase their loyalty to the company because of remote working.
Moreover, 65% of employees said that remote working can improve their work efficiency.
Reasons People Seek Flexible Work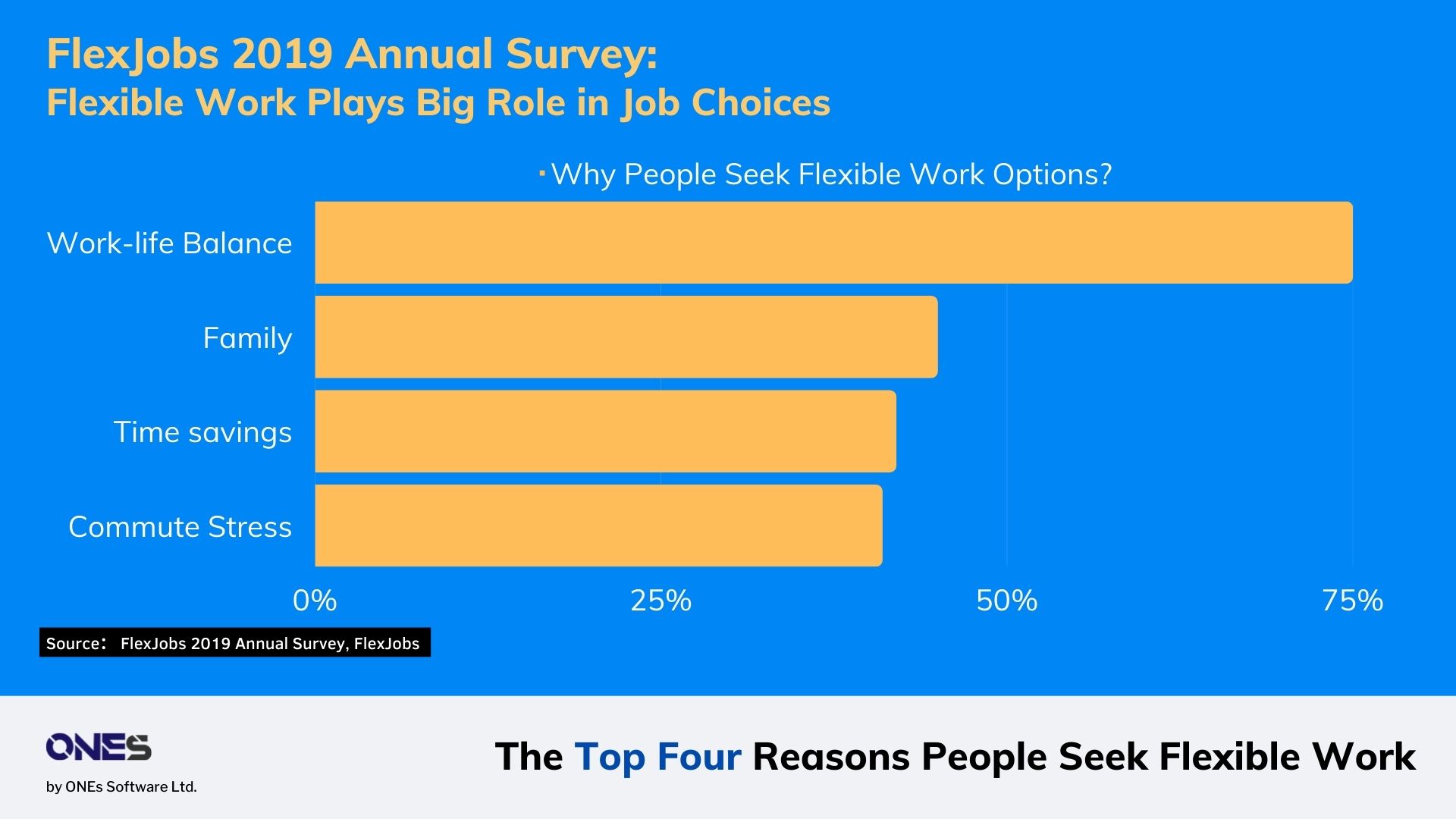 Work-life balance (75%):
-They have more flexibility to take a better balance between their work and their lives; therefore, they can decide the spend more time enjoying their life.

Family (45%):
-They have more time to stay with their family members, even during working hours.

Time savings (42%):
-|They can save time for travel to the workspace and more time to rest.

Commute stress (41%):
–Remote work allows them to work on their own terms and out of the constant supervision of their supervisors, therefore they can work with much less stress.
As we see, a flexible working environment and working style can enhance employees' work efficiency. In addition, flexible working means the employees have no fixed working location and time, thus they might need less time to get back to the office.
You can benefit from that by cut-off the unnecessary office area and resources to reduce operational costs. This leads to the emergence of hybrid offices. Changing your office to become a hybrid style can help you and your employees to use your office space more effectively.
What are the needs for a hybrid office?
Hybrid work means a mixed working style of working at the office and working from home. People have no need to go back to the office frequently. Therefore, you can consider how to reduce the operational cost, such as rearranging the resources and reducing the office workspace.
The best way to use the office effectively is to share resources by using a management system. Desk Booking System and Room Booking System can help you to manage these resources.
ONES Software now has a dedicated page to introduce a series of smart office measures to help you solve problems. You may wish to go to https://ones.software/hybrid-workspace/ for further reference. 
Contact us: hello@ones.software, or visit ONES Software official website for more information: https://ones.software/.