Many companies around the world have learned this year that hybrid working is the way to go. According to new data from WFH Research, cited by Bloomberg, more than half of young employees say that hybrid working is the key to their willingness to stay.
This year, many companies in Hong Kong are responding to this trend by giving their employees the option to work more hours from home, while improving the quality of life of their employees and reducing their traditional rental costs.
So how to implement hybrid working in your office? First, you need to have a meeting room booking system.
What are meeting room booking systems?
Meeting room booking systems provide simple tools for reserving conference rooms associated with various areas or resources within a workplace or shared work environment.
This system can ensure that face-to-face and virtual conference organizers and attendees have the necessary accommodations. At the same time, workplace managers keep an accurate, up-to-date record of how company resources are used. Workplace managers will program these platforms with user permissions and various restrictions to ensure that these valuable resources are used appropriately.
The key functionalities of meeting room booking systems:
Easy-to-use room calendar for booking.
Have desk booking functionality.
Allow self-check-ins and touchless booking.
Fully integrated with Exchange, Microsoft Outlook, and Office 365.
Customizable room policy to improve office efficiency.
Generate real-time reports and evaluate workspace analytics.
Following are the best meeting room booking system for Hong Kong companies:
Bookings ONE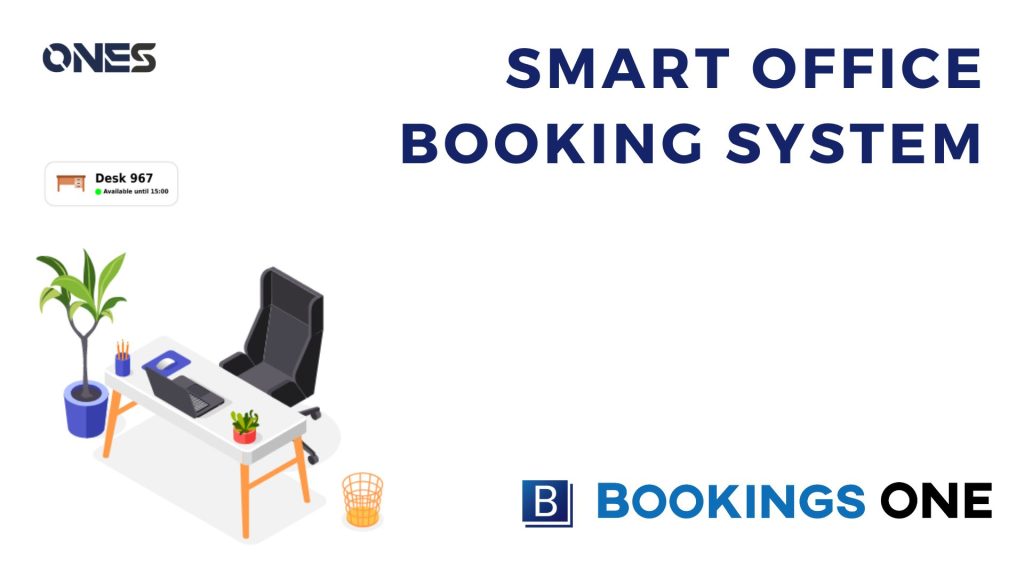 Bookings ONE helps you to prepare for a hybrid working environment and adapt to the post-epidemic office changes early, which will be of great benefit to the competitiveness and image of your business.
Key Features
Conference room booking system: Integrate all your meeting room, and facility management into one user-friendly solution that gives users a better booking experience.
Hot desk booking system: Provide a more agile office by introducing a digital desk booking platform. Assist users to reserve a workspace easily via a few touches on the screen.
Visitor management system: Greet your guests with the agile sign-in system on a tablet, and notify your employee of the visitor's arrival.
Support & service system: Provide full support and service for your office that gives everyone a great smart office experience.
Pros
Condeco
Condeco is designed to equip everyone with the tools they need for a seamless end-to-end experience in today's office. By giving people control over flexible work, we deliver the certainty people need, enable the collaboration teams to crave, and facilitate insights into the capacity that employers demand.
Key Features
Meeting Room Booking System: Securing the meeting space you need, at the time you need it, has never been easier. You can find a suitable space and time, check all attendees are available, and make a booking in moments.
Desk Booking System: Condeco connects you to the spaces you want, on mobile, on the web, or through Microsoft Outlook. Through a visual floorplan view, you can locate the perfect space for your needs and immediately book it for the time you need it.
Visitor Management: Condeco's end-to-end digitally connected workplace experience easily brings everyone together. It's designed to deliver a safe, compliant, and healthy environment for your visitors and employees whilst also reducing operational costs.
Pros
One will book the meeting space on the spot, which will be displayed on the Condeco panel. More will be started as an alternative, still from the meeting space and Outlook. This ensures that resources are used correctly.

Meetings will still be formed from the panel. As a result, there is no need to travel to the geographical point and book a gathering, which saves time.
Cons
The product is designed mainly for small to medium-sized businesses.
UI interface may still need to be improved in font size and style.
It is hard to have customization for a particular case.
Joan
Joan is the best solution for desk booking, room booking, and the management of the workplace. It allows you to safely reopen your offices and set up a frictionless workspace.
Key Features
Its e-ink device does not require cables, wires, or drilling, and is easy to be installed.
Sustainable: Devices consume 99% less energy consumption compared to AN LCD screen and leave only one carbon footprint.
Energy-efficient: the sole powered resolution on the market with up to a few months of autonomy on one charge.
All-in-one proprietary solution: utterly bespoke hardware and software system to resolve geographic point management challenges.
Pros
Joan e-ink device is lightweight which provides an energy-saving and easily installed deployment.
It has an easy-to-access interface that provides all the features.
It has a free version, and the price is relatively low.
Cons
Their visitor management system may not be as powerful as others.
It has a lot of issues with its battery. It connects with the wrong access point that drains its battery.
Conclusion
Meeting room booking systems provide simple tools for reserving conference rooms associated with various areas or resources within a workplace or shared work environment.
This can help you to easily implement hybrid working by digitalizing your office resource management and implementing a people-oriented workplace for your employees.